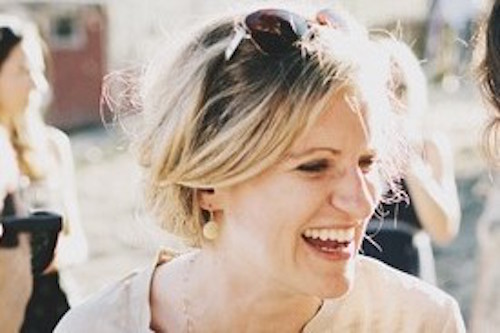 There's big news at AGA this month as we announce a new executive level team member. We couldn't be more excited to have Dianna Hahn's expertise and enthusiasm for Gap Year expansion on board. Not only did Dianna benefit from her own Gap Year, it changed the course of her career, and we're so glad it did!
Dianna Hahn, AGA's Associate Director
Dianna's journey with Gap Years began during her own Gap Year when she deferred a semester at college to live in Paris as an au pair. This sparked her interest in travel and experiential education. She went on to study abroad, and pursue a masters in International Education as a result of a last minute decision to do something different before heading to college!
Now as an international educator with more than 15 years of experience working with youth, volunteers, artists, and educators in both experiential and international setting, she is a strong advocate for Gap Year programming. As the director of Global Routes and previously its partner organization, Windsor Mountain International Travel, Dianna has worked with hundreds of families to support students in meaningful educational programs. She also was the director of Clowns Without Borders, an organization bringing artists into areas of crisis to provide performances and workshops for children.
In recent years she has been consulting for various international education organizations with a focus on staffing, strategic planning, and crisis management. Her main focus has always been to build community across cultures and encourage long lasting friendships across the world.
Dianna has organized educational programs for youth and adults throughout the US and in more than 20 countries. She has traveled to Samoa to research the culture of tattooing, facilitated leadership and service learning programs in the Grenadines, paraded in the streets of Port Au Prince, Haiti with a band of clowns and musicians and collaborated with performing artists in Northern India to perform for migrant worker children. She loves spending time with her family outdoors and dabbling in the garden when she gets a chance!
Dianna holds an MA, International Education, School for International Training. BA, Anthropology, Connecticut College.