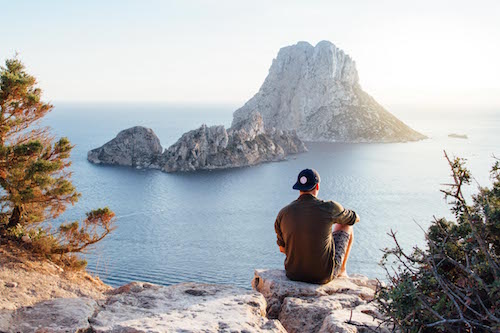 You've read a few Gap Year related articles. You've started marking a map with your dream
destinations and your room is littered with guidebooks. You've puzzled over budgeting and
savings and you've told everyone who will listen that you're planning on taking a Gap Year. But
how will you put all of the pieces together? Planning a Gap Year can be an intimidating task. As
the idea of traveling the world for a year before entering university gains popularity, the list of
available Gap programs and resources grows. Every student wants something different from
their Gap Year: work experience, animal encounters, internships, cultural integration, to learn a
new language – the list goes on. So how do you pick the perfect program when googling "Gap
Year" brings up thousands of results?
If you'd like to relax and save yourself some time, consider meeting with a professional Gap Year counselor. Gap Year counselors work one-on-one with students to help them plan and personalize the experience of a lifetime. These counselors have in-depth knowledge of a number of Gap Year programs, can connect students to alumni, and work with students throughout the planning stages, the journey itself, and the transition back to university. Based on an applicant's personal preferences, a counselor handpicks a few potential programs out of the many available, or helps to design a custom independent Gap Year.
Gap Year Counselor vs. University Admissions Counselor
What's the difference between a university admissions counselor and a Gap Year counselor?

While university admissions counselors may recommend a Gap Year, their jobs are to focus al-most entirely on the transition back to university. Holly Bull, president of the Center for Interim Programs, puts it this way:
"A major difference between the two fields is timing. Most admissions counselors work with
students during high school and not once the student is in college, whereas a good Gap Year
counselor stays with a student from junior or senior year in high school right through the gap
year. Gap year students' plans invariably change through the year itself so Gap Year coun-selors are ideally staying on top of the changes and continuing to offer viable options all along. "
Julia Rogers of EnRoute Consulting clarifies:
"Gap Year advisers concentrate solely on Gap Year planning, so we are much more specialized in our focus. When I am not working directly with students, I am researching new gap year op-portunities, traveling to visit programs and working closely with colleagues in the Gap Year field. The biggest difference is the process. With admissions to college, you are trying to market your-self to a school, and the counselor is helping to get you admitted. Gap Years flip that process on its head: a Gap Year is about what you want to do, who you want to become, and what pro-grams and activities can make that happen. The entire college admissions process is about be-ing chosen whereas (with) the gap, your planning process is about choosing what do you want to do. Some gap year programs have an admissions process, but it is not nearly as stressful as trying to get into college!"
Many Gappers work simultaneously with both a gap year counselor and an admissions
counselor. While an admissions counselor helps students get into university, a Gap Year
counselor focuses on Gap Year planning and the transition from Gap Year to university.
Working with a Gap Year Consultant
Most Gap Year counselors offer a first session for free. This is a great chance to brainstorm for
your Gap Year, get to know your counselor, and ask any questions you might have about their services. First sessions also include an initial pick of potential Gap Year programs that suit the client's needs. Further counseling will include "in-depth knowledge of a wide range of program options, many of which do not show up at Gap Year fairs or in general searches on line," access to alumni pools from potential gap year program fits, and assurance of program quality.
Brainstorming is the first step. Gap Year counselors work directly with clients to customize their Gap Year. When the Center for Interim Programs begins working with a student, they quickly hone in on program possibilities:
"We start with students' basic interests from their initial application and proceed right to the brainstorming process. Most students are not aware of the range of possibilities until they hear concrete options being outlined. Based on what they respond to most favorably, we help them zero in on specific programs and combinations to match their most important interests and goals."
Consultation providers such as Taylor the Gap, the Center for Interim Programs, and EnRoute Consulting will typically vet 20-25 program options based on personal preferences and budget. With years of professional experience, Gap Year counselors stay up to date on potential oppor-tunities for their clients and can make adjustments to the Gap Year as necessary. All Gap Year counselors provide ongoing consultations throughout the planning process, the Gap Year itself, and the transition back home.
Marion Taylor, owner and founder of Taylor The Gap, shared the basics of her process with us:
"I provide a free preliminary consult at the onset-either in person, via skype, or phone. I then re-view their questionaire (which they have submitted online to me) and provide a set of gap pro-gram recommendations (these are usually several drafts/renditions) based on both their inter-view and questionaire responses. I work with the students and parents in choosing the best match based on their talents, skills, language, budget, timeframe, etc. This might involve provid-ing alumni references, liaisoning with gap program staff, editing an application (but not changing the content), following up post-acceptance, prep for departure, post-gap evaluation, pre-college/transition advising, request for testimonials and feedback."
The Center for Interim Programs provides the following services to its clients:
• A free 90-minute brainstorming session by phone, Skype, or in person with one of our three expert Gap Year consultants
• In-depth knowledge of a wide range of program options, many of which do not show up at gap year fairs or in general searches on line
• Our "stamp of approval" regarding program quality based on site visits and/or alumni feed-back
• Our alumni pool of over 6000 students since we began doing gap year counseling in 1980
• Once a student signs on, we provide all program details and ongoing consultations through the gap year and beyond
So when should you hire a Gap Year counselor? EnRoute Consulting suggests that:
"A Gap Year counselor is a good idea to consider if you are excited by the idea of a Gap Year but don't know where to start or feel overwhelmed by the planning process. Working with a consultant makes the process deliberate and much less stressful. Any program can create a shiny website, but counselors know which programs really deliver on quality of experience. We keep tabs on how to travel safely in various areas of the world and have first-hand knowledge of opportunities on every continent! For parents, working with a counselor offers the peace of mind of knowing that their child will be pointed towards reputable programs and that their concerns will be validated and addressed."

Planning Forward from Your Gap Year
Most importantly, Gap Year counselors can help students to apply their Gap Year experiences to university life, what Marion Taylor (Taylor The Gap) stresses as an "essential component" to her work. She goes on to say:
"I not only conduct an evaluation (in person, Skype, or written) at the end of their gap experience, but I prepare the student for what they might feel post-gap during adjustment to college… I work with them to try and negotiate a balance with what they learned and experienced during their gap year into integrating that into college and the social/academic environment. Most often their gap experiences help them to navigate the social decisions in a much better way as well as hone their focus on their academic studies."
The Center for Interim Programs also let me know that, "We coach students through the transition to college, or back to college, following their Gap Year. We also recommend pursuing experiences during the Gap Year that might help clarify a major or career choice. Many of our students apply or reapply to colleges during their Gap Year, or are doing transfer applications."
Julia Rogers of EnRoute Consulting believes that taking a Gap Year can greatly influence a student's future studies and career. With help, students can more easily build their resumes and pursue extracurriculars during their gap year that will help them work towards their goals. As she puts it,
"Most Gap Year students have a better idea of what they want to study after their year, so ad-justing your intended area of focus based on what you learned about your interests on your Gap Year is a natural first step. One of my students thought before her Gap Year that she wanted to major in business, but after a series of volunteer placements decided that she'd rather go into public health. Knowing this before she started college allowed her to adjust her course load to be more relevant to her new interest… Another aspect of transitioning to post- Gap Year life is figuring out how to translate those experiences into bullet points for a resume."
Finally, some counselors believe that universities and colleges across the U.S. could be doing a better job of providing programs to integrate Gappers back into an academic setting. Katherine Stievater of Gap Year Solutions points this out, saying, "I would like to see colleges take a more proactive approach with Gappers. These students bring amazing perspectives and skills that can truly enhance the school community, and allow them to continue to deepen their learning."
So, What Can a Gap Year Counselor do for You?
"Many students come into the process not understanding some important aspects of Gap Years – for example, that they usually consist of several activities, and that many students are now looking at gaining work experience and taking part-time jobs to help pay for Gap Year programs. The idea of learning about Gap Years and researching options can immediately seem over-whelming. Gap Year Consultants bring hundreds of hours of experience, they know pros and cons of different programs, have connections to many Program Directors, and can quickly re-search new ideas to complete the student's Gap Year plan. While Gap Years often change after they begin, it is important to start with a plan." – Katherine Stievater
Want to get in touch with a gap year counselor? We've listed some of our favorites for you in our
Resources section.