Make the most of every moment: cherish every incredible sight, LEAP into every crazy opportunity and don't regret a single second of it!
It sounds cheesy, but the world is a truly remarkable place and we only have a fleeting section of its immense existence to enjoy. Seeing the Madagascans smile their way through life reminded me to appreciate just how lucky I am.
Materially, the locals I met generally had the clothes on their back, the wooden home of their own making, and the money that came in after a hard day's work to provide food for the family. It's their ability to value the astounding environment that surrounds them and the companionship of such a close-knit community which brings such light, life and laughter to them.
My friends, family and I live in a materialistic world, and I now think that it only blinds us to the real magic out there… the people, the nature, the cultures, the landscapes.
Madagascar is a one-of- a-kind placce. You may have heard it a lot, but believe it this time. The way to sum up Madagascar in one word: paradise. It really does triumph as the world's most intense kaleidoscope of nature.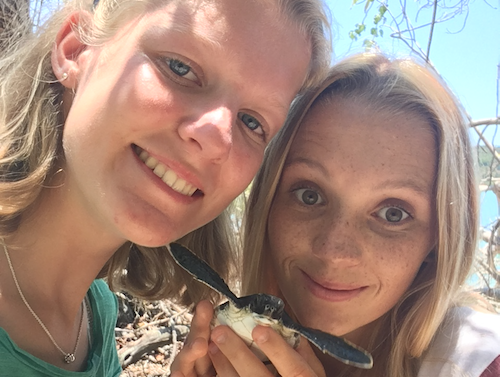 Here are 10 quotes/excerpts from the blog posts and diary I kept in Madagascar where I learned that the simple, natural, stripped back way of life is the best:
1. 'On my forest walk this morning I was able to witness a myriad of spectacular, endemic wildlife. Of course, the famed lemur, with its quirky and photogenic nature, topped the pile. (Even if it did decide my shoulder seemed a good place for a toilet stop.) However, vibrant frogs, stunning birds and innumerable colourful, camouflaged chameleons also hopped, flapped and crawled through the forest beside me. I love nature!'
2. 'The truly stunning Nosy Iranja is made up of two jungly islands ringed by utterly pristine white sand beaches and joined by a snaking sandbar around 400m long. Time flew by as we spent it strolling through the tiny idyllic village and market shops, swimming in the crazy warm waters, walking/dancing/running up and down the sandbar, relaxing with a cool drink in hand, and more. Sitting in the middle of the bar as the waves rushed towards us on both sides, watching the sunset, before a delicious candlelit dinner, was the cherry on top of a completely perfect day!'
3. 'We are all loving how different and exciting every class is. Some students are desperate to learn, seeing English lessons as an opportunity for a better future, and others just there for a little fun, but every class is as rewarding as the next. Being able to see the progress being made and the joy of improvement on the students' faces is immensely satisfying. It also helps to make the occasional class mango-throwing war less of a stand-out memory! Top tip from Zoe and Amy: don't forget the stickers in kids' class or keeping their concentration can be a far more challenging and stressful endeavour.'
4. 'Tanikely Marine Park: a breath-taking island where crystal clear doesn't do the water justice and the panoramic view from the lighthouse was totally beautiful. After snorkeling with turtles and a friendly octopus, selfies with a cheeky banana-stealing lemur, sunbathing until we all turned a bright shade of red, and stuffing our faces with a spectacular lunch of crab, shrimp, zebu, fish, lobster and, of course, rice… we departed feeling as though the idyllic Madagascar we had all dreamed of before arriving was nothing compared to the real thing.'
5. 'Our first stop was Nosy Mamook-rainforest clad and almost completely untouched, aside from one tiny village with a population easily under 50. After an afternoon spent whale and dolphin watching from the boat, we all drifted off to a nice, rocky night's sleep. The next morning we headed over to Mamook and spent a few hours feeding very hungry lemurs and giant tortoises some bananas, before seeing our first big and truly majestic Baobab tree. By evening, we really were feeling as though we had conquered Madagascar-primary rainforest, lemurs and Baobabs all in one day!'
6. 'With just a short time left, I've been reflecting on how in Madagascar the adventures never ends and the people and places never cease to amaze me. Today a girl of about 8 years old guided me over the rocks to Ampang in high tide after we were embarrassingly thrashed in our volunteer vs. local football tournament. While she knew no English, I felt as though we had known one another for years after our endless giggles and hand-clapping games: communication is about a lot more than words. I think most of us would happily put up with a few more rice and beans meals if it meant we could stay just a little bit longer.'
7. 'Active turtle surveys have been a success this week with lots of GoPro snaps of our resident Yoshi and his friends filling the turtle logbook. Nudi surveys are also being carried out to assess the health of the reef, and while being very serious and important work, they are also a great chance for some entertainment as we attempt to remain neutrally buoyant while floating upside-down to measure small caterpillar-like creatures in very confined spaces!'
8. 'It's been another gratifying, enchanting and relatively "mora mora" week on camp-basically translates as "slowly, slowly" but is generally used to mean calm or chilled out- the perfect way to describe Malagasy culture.'
9. 'On Nosy Antsoha, the lemur island, the water was mesmerizingly blue and clear, and we all wanted to dive right in. First though, we all gathered our cameras, walking shoes and snorkel gear and headed ashore. It was a steep climb to the top of the island, but thanks to the outstanding panoramic views and countless lemurs descending from the trees to munch on our bananas, I think it was worthwhile! Most excitingly though, as we neared the bottom on the route down, we were surprised by a mini green turtle rescue place! There was about 12 tiny baby turtles, smaller than our palms, and honestly the most adorable things to walk (flap) the earth. Turtles are the most incredible and beautiful species, and I can't imagine a world without them in it. In fact, I think my dream job may have just changed to turtle saviour!'
10. 'We all feel that we have learnt even more than we ever expected, both in terms of our environmental and conservational knowledge, and in terms of cultural immersion and experience. Being around locals with so much contentment with the little that they have, and sharing camp with such amazing people, all of whom have fascinating (and often mad) stories to tell, with a shared passion for travel, is something really special.'
Travel Helps Us Find the Path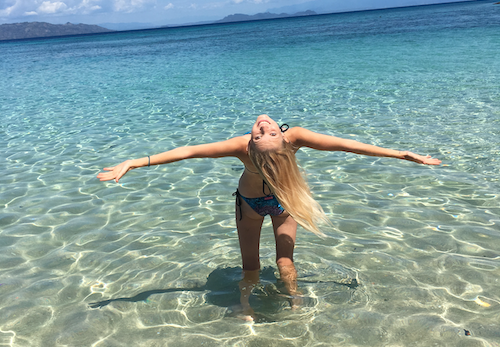 Travel broadens the mind and reminds us every day to make what we can of where we are and what we have…
On my trip to Madagascar I learnt that good old Dumbledore was right when he said that, "Happiness can be found even in the darkest of times, if one only remembers to turn on the light." Often we embark on a Gap Year because of hard times. It might be stress and anxiety, trouble at home, exhaustion after that long 14 year non-stop ride on the education train, or even just difficulty in deciding on your future. Whatever it is, go with an open mind and travel will get you back on the right path.
*******************************************************************************************************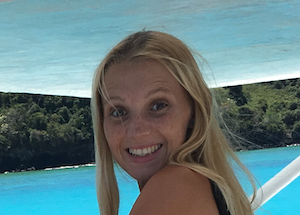 Amelia Green is a 19 year old student with a deep love for travelling thanks to her military father. She was even lucky enough to live abroad in Oman for 3 years and attend an international school, enabling me to
make friends from across the globe. Her trip to Madagascar was a once-in- a-lifetime experience and now she is an intern with The Leap, which she expects will open up opportunities for her in the future.