Gap Year Informational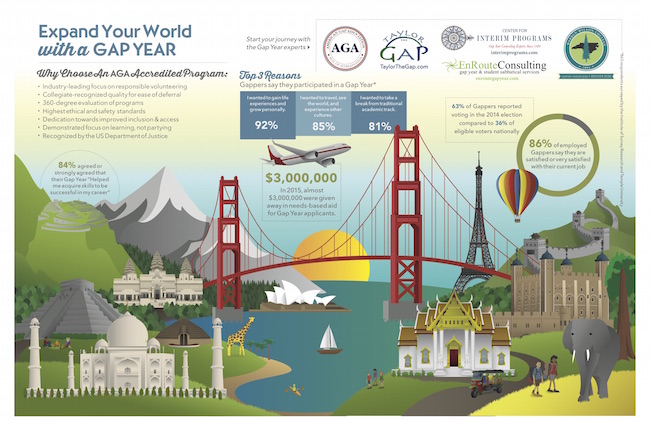 Download a copy of the Official AGA Gap Year Brochure Here! Or, if you work for a school, order bundles of Gap Year informational brochures to be sent to you here.
Gap Year Data
The 2015 National Alumni Survey results are in and they are fantastic. Among the many results that were noted, improved civic engagement, improved college graduation rates, and improved GPAs in college.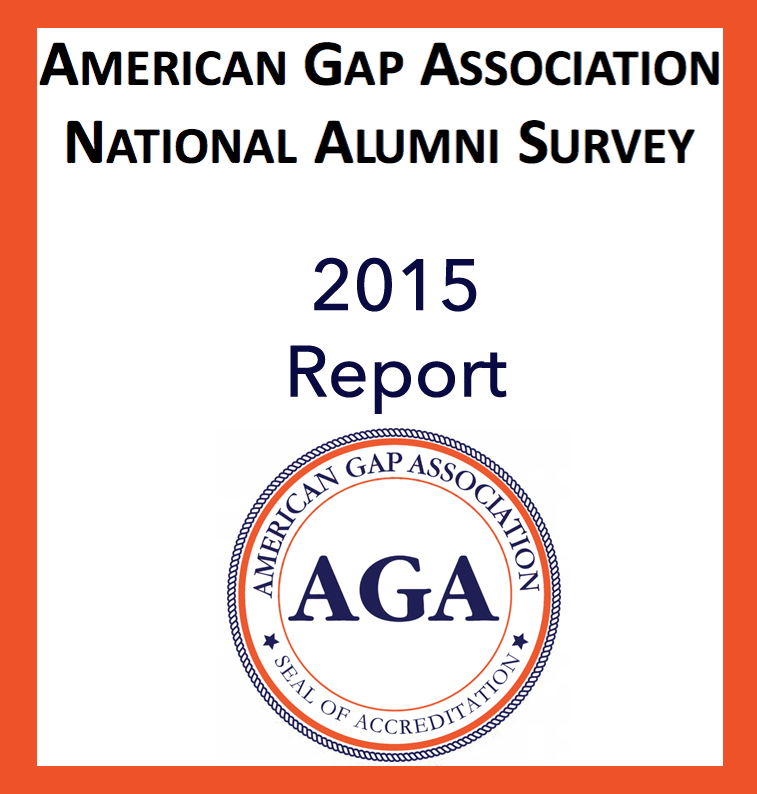 Israel Gap Year Fair
Israel Gap Year fair in Los Angeles, CA, November 16th. This is the only Israel-focused Gap Year event in the country so come and see the best of what's available in the Gap Year world for students interested in going to Israel.