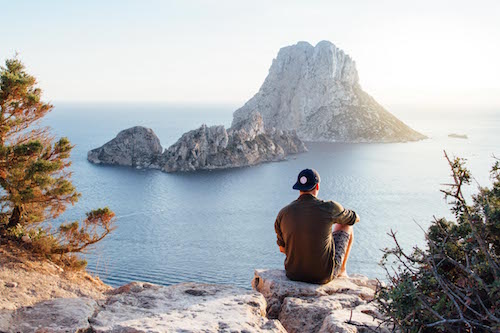 You've read a few Gap Year related articles. You've started marking a map with your dream
destinations and your room is littered with guidebooks. You've puzzled over budgeting and
savings and you've told everyone who will listen that you're planning on taking a Gap Year. But
how will you put all of the pieces together? Planning a Gap Year can be an intimidating task. As
the idea of traveling the world for a year before entering university gains popularity, the list of
available Gap programs and resources grows. Every student wants something different from
their Gap Year: work experience, animal encounters, internships, cultural integration, to learn a
new language… the list goes on. So how do you pick the perfect program when googling "Gap
Year" brings up thousands of results?
If you'd like to relax and save yourself some time, consider meeting with a professional Gap Year
consultant. Gap Year consultants work one-on-one with students to help them plan and
personalize the experience of a lifetime. These consultants have in-depth knowledge of a
number of Gap Year programs, can connect students to alumni, and work with students
throughout the planning stages, the journey itself, and the transition back to university. Based on
an applicant's personal preferences, a consultant handpicks a few potential programs out of the
many available, or helps to design a custom independent Gap Year.
Gap Year Consultant vs. University Admissions Counselor
What's the difference between a university admissions counselor and a Gap Year consultant?
While university admissions counselors may recommend a Gap Year, their jobs are to focus almost
entirely on the transition back to university. Holly Bull, a consultant from Interim Programs, puts it this way:
"A major difference between the two fields is timing. Most admissions counselors work with
students during high school and not once the student is in college, whereas a good Gap Year
consultant stays with a student from junior or senior year in high school right through the gap
year."
Many Gappers work simultaneously with a gap year consultant and an admissions
counselor. While an admissions counselor helps students get into university, a Gap Year
consultant focuses on Gap Year planning and the transition from Gap Year to university.
Katherine Stievater of Gap Year Solutions explained that,
"The role of a Gap Year Consultant is complementary to that of an Admissions Counselor, yet they offer very different assistance in the Gap Year process… Part of my role as a Gap Year Consultant is to help students/families decide if a Gap Year (or Gap Semester) makes sense for the student. Once they commit, I assist in creating a thoughtful, individualized Gap Year plan based on the student's budget, desires, and preferred geographies."
Working with a Gap Year Consultant
Most Gap Year consultants offer a first session for free. This is a great chance to brainstorm for
your Gap Year, get to know your counselor, and ask any questions you might have about their
services. Further counselling will include "in-depth knowledge of a wide range of program
options, many of which do not show up at Gap Year fairs or in general searches on line," access
to alumni pools from potential gap year program fits, and assurance of program quality.
Consultants such as Gap Year Solutions, Taylor the Gap, and the Centre for Interim Programs, or EnRoute Consulting will typically vet 3-4 program options based on personal preferences and budget. All Gap Year consultants provide ongoing consultations throughout the planning process, the Gap Year itself, and the transition back home.
"What I believe we can strive for is a good mix of activities that help students experience Real
World Learning… I make sure we understand the student's biggest goals and priorities upfront,
and then help them understand the basic aspects of Gap programs (group size, more or less
structure, US or travel abroad, language immersion, service, adventure, etc.) Honestly it can be
a hard choice for the students once they see all the different possibilities – my role is to help
them narrow it down!" – Katherine Stievater, Gap Year Solutions.
Planning Forward from Your Gap Year
Most importantly, Gap Year consultants can help students to apply their Gap Year experiences to
university life, what Marion Taylor, of Taylor the Gap stresses as an "essential component" to her work. The Centre for Interim Programs also let me know that, "We coach students through the transition to college, or back to college, following their Gap Year. We also recommend pursuing experiences during the gap year that might help clarify a major or career choice. Many of our students apply or reapply to colleges during their gap year, or are doing transfer applications."
With help, students can more easily build their resumes and pursue extracurriculars during their gap year
that will boost their future careers and academic pursuits.
As Gap Year Solutions puts it:
"Many students come into the process not understanding some important aspects of Gap Years – for example, that they usually consist of several activities, and that many students are now looking at gaining work experience and taking part-time jobs to help pay for Gap Year programs. The idea of learning about Gap Years and researching options can immediately seem overwhelming. Gap Year Consultants bring hundreds of hours of experience, they know pros and cons of different programs, have connections to many Program Directors, and can quickly research new ideas to complete the student's Gap Year plan. While Gap Years often change after they begin, it is important to start with a plan."
Want to get in touch with a gap year consultant? We've listed our favourites for you in our
Resources section.